DO-G Feminized Cannabis Seeds
Plant type
50% sativa 50% Indica
Indoor flowering
60 to 70 days
Outdoor flowering
October
Producción
High
Effect
Very strong
Flavor
Dry
Do-G is a hybrid of White Fire Og a.k.a Wifi # 43 and our reversion of Do-si-dos. The result is the perfect combination of cookies and Og, combining the flavor and potency of both parents.

Política de seguridad (editar con el módulo Información de seguridad y confianza para el cliente)

Discreet packaging

Possibility of secret shipping
SECOND PLACE
Solvent Spannabis Champions Cup 2020
DO-G, fire in your hands.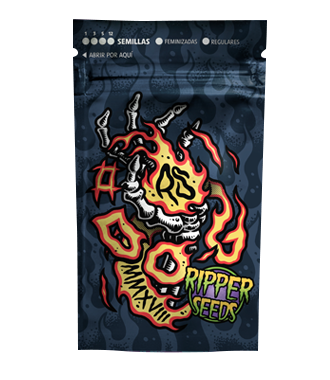 In 65 days of interior flowering we can harvest a large quantity of flowers covered with crystals. This indico-sativa variety will double its size when it is flowering. Its effect is between relaxing body and intoxicating. A variety with palate and retro palate. A mixture of earth, sour and fuel that will invade your mouth. Stop looking, this is your new favorite variety! Do-G puts the fire in your hands!
4 other products in the same category: