As we are used to, we would like to provide you with more information about the origins of our cannabis seed varieties. In this case we would like to introduce you to Do-G. Do-G is a hybrid of White Fire Og aka Wifi # 43 and a Do-si-dos reversal. The result gives rise to the perfect combination between cookies and Og, combining the flavor and power of both parents.
Wifi # 43
White Fire 43 is the White Fire Og phenotype selected by TLC Collective in Los Angeles, California. # 43 was the elite phenotype on more than 500 White Fire OG seeds, originally produced by OG Raskal. White Fire 43 is known for its high production of cannabinoids, with test results approaching 30%. Wifi # 43 is an Indica-dominant hybrid, a powerful Og Kush, but with the classic chrome resin of The White. According to the information found White Fire could be a cross of Fire Kush, an Og line, with The White.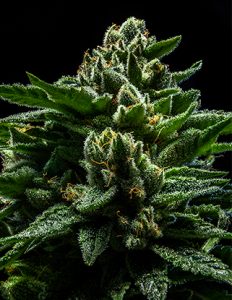 Do-G phenotype White Fire Og
Do-si-dos
The name Do-si-dos comes from the typical American peanut and butter cookies, a version of the classic cookies of the scouts that were sold house to house. The famous Do-si-dos variety originates from Portland, Oregon. Archive seeds offers its OGKB (OG kush breath) x Face Off OG bx1 cross. Apparently the OGKB is a recessive selection of Girl Scout Cookies with duckfoot leaves and high resin production. The Face Off is arguably one of the best Og's we've tried to date. Two American classics meet again Og and cookies. Many elite clones have been selected from this hybrid, but the one used in this case was the one selected by @NorCal_icmag in San Francisco, California, a selection more cookies than Og that did not retain the recessive character of its parent, but the resin production . Do-si-dos provides great bag appeal in all its hybrids. Hardness in the flowers, resin and that typical deep purple cookie color. The flavor in its offspring maintains the intensity of its parent with a dense smoke with a broad retro palate.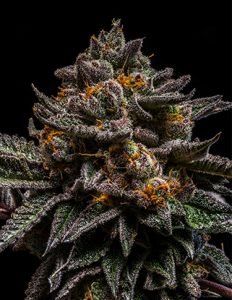 Brain cake (S1 Do-si-dos)
Do-G
Do-G is the result of crossing Wifi # 43 (female) with a reversal of Do-si-dos (female reversed). This indica sativa hybrid retains all the qualities of its parents: "bag appeal", flavor, color, resin and potency. Qualities that will not go unnoticed by the most advanced growers. Being an F1 hybrid we will find several phenotypes that oscillate between the two parents, but with a clear dominance of purple phenotypes. The greenest phenotypes will clearly be Wifi # 43 while in 75% of purple phenotypes we will find from the do-si-dos to the perfect hybrid. In 65 days of indoor flowering we will be able to harvest a large quantity of compact, medium-sized flowers. Crystal-covered flowers that come from their parents OGKB and The White. This variety will double in size when changing its photoperiod to flowering, it will notably lengthen its distance between nodes and it will change its color as the day of maturity approaches. Do-G < / strong> has an effect between body relaxant and intoxicating. Undoubtedly one of the most powerful varieties in our catalog. A variety with a palate and a retro palate. A mixture of earth, sour and fuel that will invade your mouth.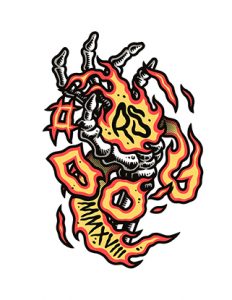 Stop searching, this is your new favorite variety! Do-G put the fire in your hands!